We all know that life can get hectic, especially around the holidays. Let GiftedGrape.com introduce you to some great products which we are very thankful for because they make life easier!
CapaBunga® Wine Stoppers were invented by two winery owners in Northern California's Wine Country for use on their own wine! You get a set of two reusable silicone caps that quickly and securely reseal a bottle of wine. Once you remove the cork and reseal a wine bottle with a CapaBunga®, it is liquid tight and the bottle can rest on its side or even upside down without leaking.
CapaBunga® Silicone Wine Stoppers fit virtually every wine bottle.
---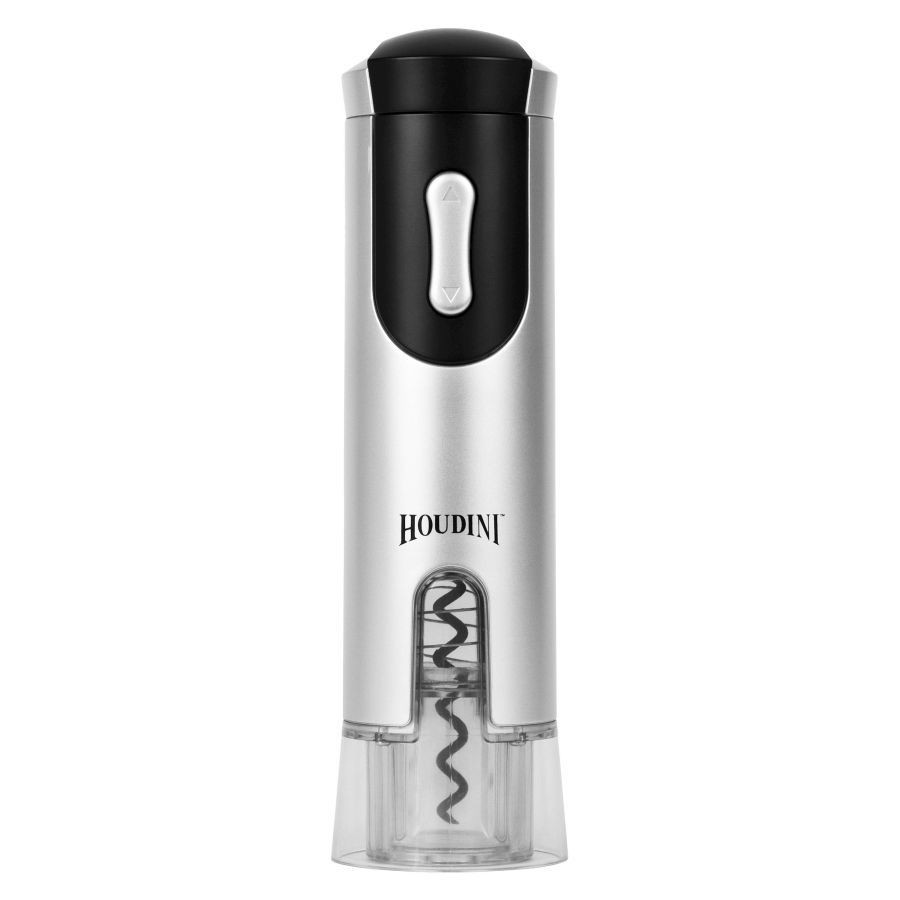 The Electric Houdini Corkscrew has a breakthrough design and affordable pricing to make other electric corkscrews seem obsolete! The Electric Houdini Corkscrew is an automatic corkscrew with built in foil cutter that pulls the cork out of a wine bottle with the push of a button. The Electric Houdini Corkscrew pulls 30 or more corks on a single charge and includes the AC charger.
Impress guests by effortlessly opening bottle after bottle without breaking a sweat.
---
Oval buffet wine glass holder party plate
The Oval Buffet Plates are acrylic appetizer party plates with a wine glass holder. This oval wine glass holder cocktail party plate is a must-have at any gathering where guests will be standing, eating and drinking. The ingenious design allows you to firmly hold the plate and a stemmed wine glass in one hand. Unless you have 3 hands, this will make life a whole lot easier. Each party plate is 10″ x 7 1/2″ and has a holder for a wine or champagne glass. Set of 4.
"this is the greatest thing for parties and was made in the USA which is hard to find" – Thanks Patrick C!
---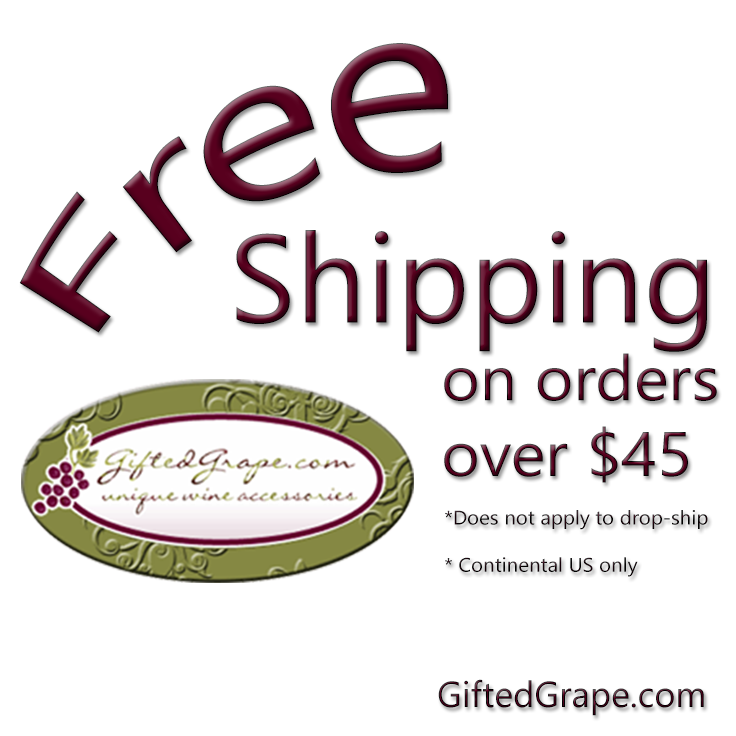 Free shipping on orders over $45 at GiftedGrape.com
Remember…
**FREE Automatic Shipping on all orders $45 and up within the continental US (excluding drop shipped items).
**Standard orders ship within 1 business day.
---
Stackable Plastic Wine Glass Set of 4
The Stackable Plastic Wine Glass Set of 4 are low profile wine glasses that stack on top of each other for bar, buffet or storage. These glasses are a perfect, low-cost solution to making sure you have enough wine glasses on hand for your holiday guests. The Stack Up Wine Glasses are made of BPA free MS Copolymer which has excellent transparency and durability. These wine glasses are top rack dishwasher safe and hold 12 ounces.
These Stackable Wine Glasses can be imprinted. Minimum order is 100 glasses – Stackable Wine Glasses with Custom Imprint.
---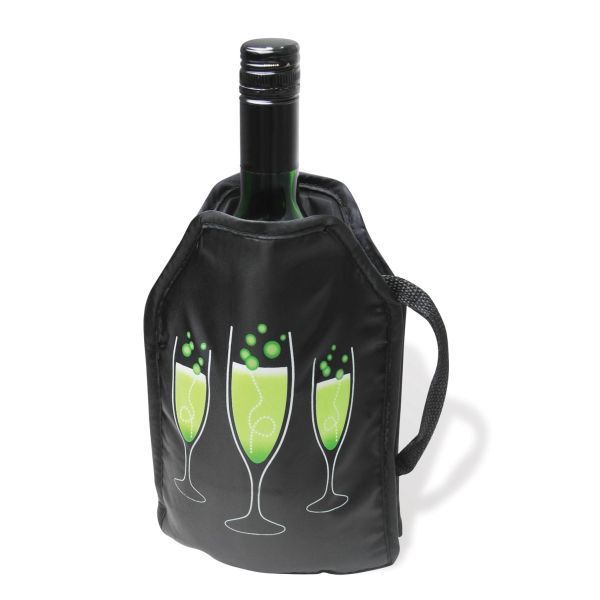 The Wine Cooler Bag with Handle is both a wine chiller and an wine insulated tote. Put the Wine Cooler Bag in the freezer for 2-3 hours and it will keep wine cool for 1+ hours. The handle on the wine cooler bag allows you to pour the wine.
Fit for white and dessert wines, this freezer wine cooler bag is a practical and stylish BYOB favorite.
---
Visit GiftedGrape.com
5585 US Highway 1 N Suite 4
Vero Beach, FL 32967
Call us anytime @ 877-978-7666